WHEN:

Saturday, Jan. 7

@
1pm PT/ 4 PM ET || CO-HOST: @Momtrends || HASHTAG: #SNSweepstakes || PRIZE: Queen p5 bed with SleepIQ technology ||
Well, we're five days into 2017, which begs the question: How are YOU doing with your resolutions thus far?My goal to catch more zzz's hasn't been quite as successful as anticipated with a crying baby in the room to my left and a yelling toddler in the room my right (hashtag: blessed). At least I'm sticking to a few new ground rules: I go to bed at the same time every night. I begrudgingly put away my cell phone. And I turn off the TV before the lights go out. I'm all about making the most of the (very limited!) few hours I do get in my bed—you know, between the alternating screams for "mommy!"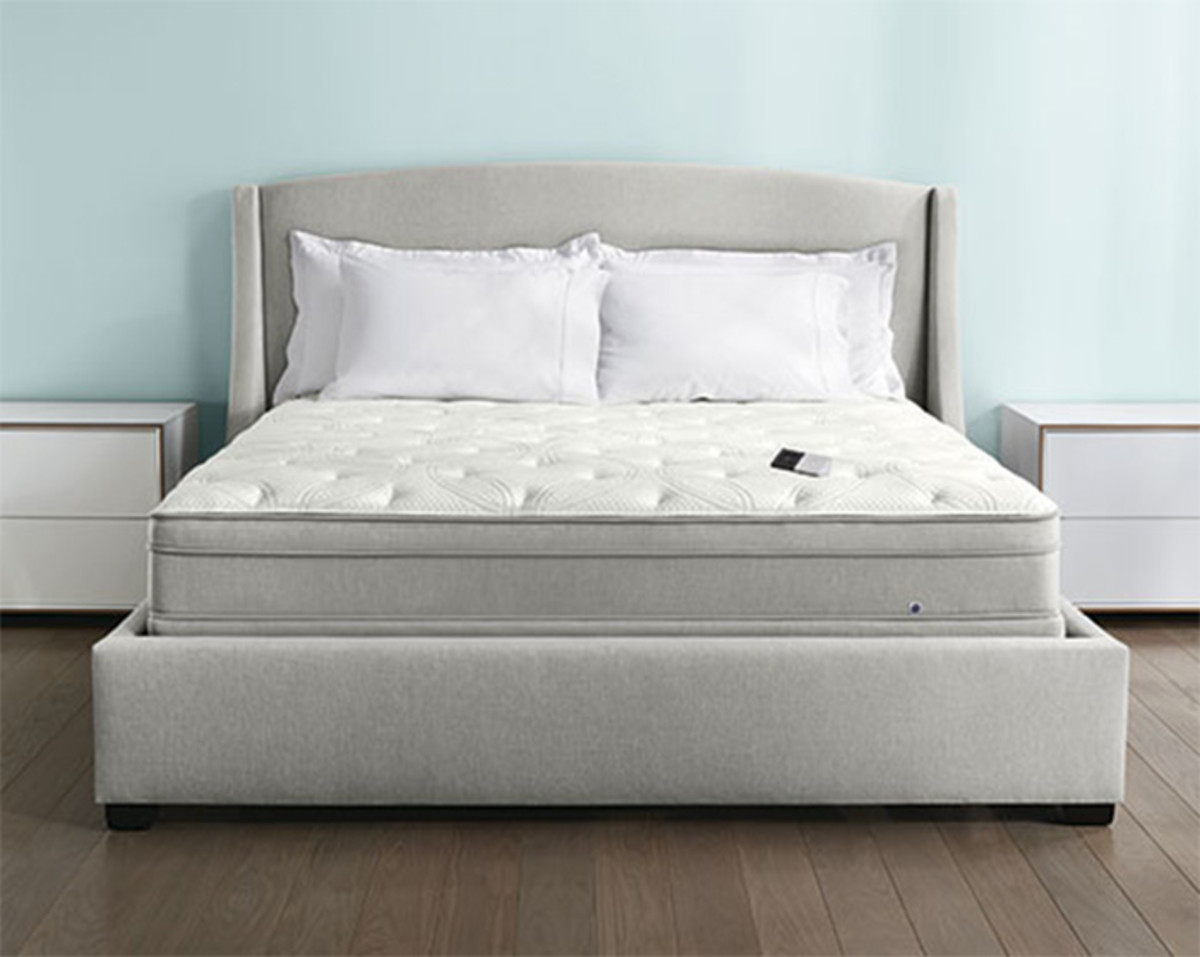 If you, too, have prioritized sleep in the New Year, then I have some super-exciting news for you! We've teamed up with Sleep Number to help you get more sleep and better sleep in 2017 and beyond—and maybe even win a p5 bed with SleepIQ technology in the process! (Isn't she pretty?!)

New to market and all the hype at the annual CES conference, the Sleep Number 360 bed uses Sleep IQ technology and intelligent biometrics to give you your best sleep ever! So what does that mean exactly? Well, this smart bed can actually sense your movements and automatically adjust to meet your ideal firmness, comfort, and support. What's more, the Sleep Number 360 smart bed can sense snoring before it begins and gently raise the culprit's side of the bed. (So, yeah, no more kicking your husband to quiet him at 3 AM… Or is that just me?!?) As a bonus, you can pre-warm the bottom of the bed so your feet feel instantly cozy and cuddly to help you nod off faster. Of course, you can also track your sleeping patterns with a sync-able app.
As a mom, I clearly don't get a lot of sleep, but I do want to maximize the snooze time I do get. The new Sleep Number 360 can help make my lofty goal much more attainable… and measurable to boot!

Want to learn more—and maybe even win a Queen p5 bed with Sleep IQ technology? Join our twitter party Saturday, Jan. 7 at 1 PM PT/ 4 PM ET. Use the hashtag #SNSweeptakes and RSVP HERE.

This is a sponsored post. All opinions are our own.